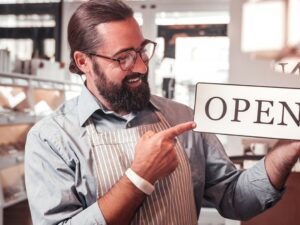 ARE INFLATED PAYMENTS PUTTING YOU OUT OF BUSINESS? 
LEARN ABOUT YOUR BUSINESS DEBT RELIEF OPTIONS WITH AN ATTORNEY IN LONG BEACH, NY
Your cash advance loan gave you the funds you needed, but now that high interest rate is bleeding you dry.
If you can't meet your daily payments, Grant Phillips Law PLLC can provide business debt relief.
Our office has settled millions of dollars in debt with the lenders most often involved.
Work with us to renegotiate your loan. Instead of sticking it out with your high-interest merchant cash advance, contact Grant Phillips Law, PLLC for a free consultation about how we can settle this debt for you.
Merchant cash advance loans offer a fast solution at a high price. If you're drowning in debt from a high-interest loan, turn to Grant Phillips Law PLLC in Long Beach, New York servicing clients across the country.
WHY CHOOSE GRANT PHILLIPS LAW PLLC? 
No matter where you are in the country you can contact our firm in Long Beach, NY to set up a free business debt relief consultation. Dial 516-670-5165 right away. 
What makes our merchant cash advance settlement services stand out from the rest? When you work with us, you can…
Depend on fast response times. We'll get back to you within 5 hours at most.
Speak with an attorney at any time. You can get in touch with us by cell phone.
Get professional advice. We've been providing business debt relief services for over 15 years.
Feel at ease knowing our attorneys have made back millions for their clients.
Choose the merchant cash advance settlement attorneys who'll give you the individual attention you need to resolve your debts.