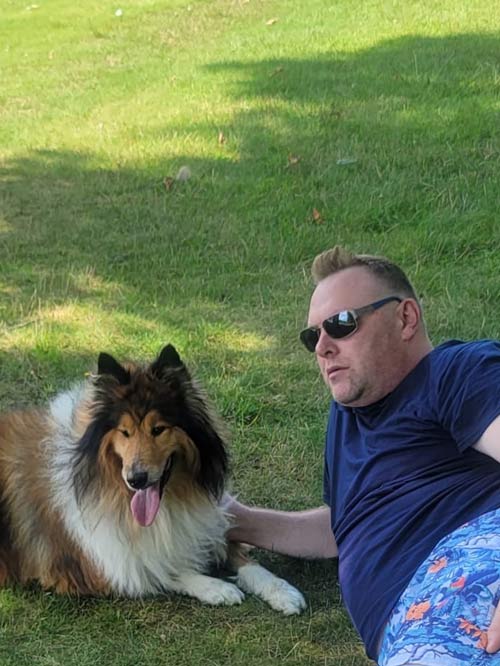 Law Firm Mascot & Dog – Goldstar.
Goldstar is the beloved mascot of the law firm, an 11-year-old Collie with the energy of a pup. He loves going on walks and getting treats, but his favorite thing is to cuddle and get petted behind the ears.
He was born in Israel, and both of his parents, Zeus and Lassi, are European award-winning show dogs. Goldstar is a friendly and gentle dog who loves to make people smile.
He is a valuable member of the law firm family, and always there to greet everyone with a wagging tail.