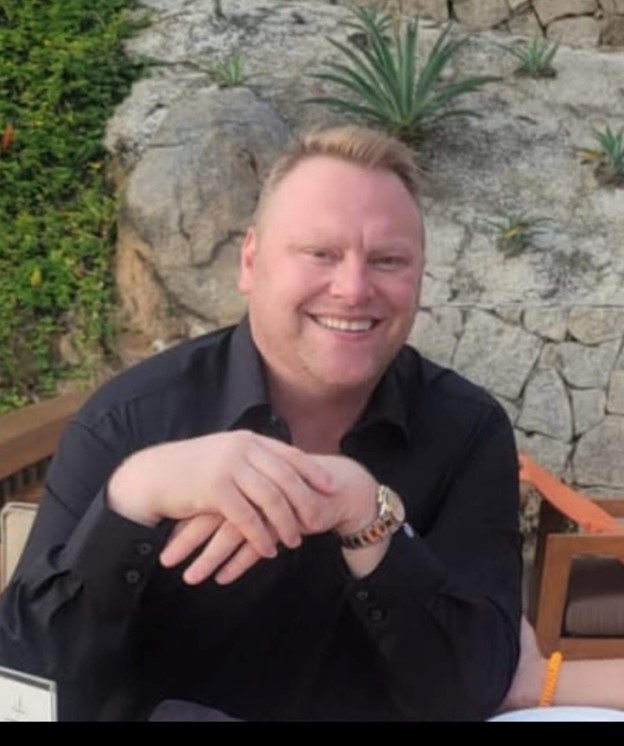 About Merchant Cash Advance and MCA Defense Attorney Grant Phillips Esq.
Grant Phillips is the founder and Managing Partner of Grant Phillips Law, PLLC. Grant founded the law firm over 20 years ago after spending 2 years practicing in New York as an attorney for Bank of America, before moving to Miami Florida to open a second office of Grant Phillips Law.
Grant returned to live and permanently run the office in New York in 2013, eventually settling with his wife and children on Long Island, in New York City.
 Attorney Grant Phillips, Esq. is admitted and licensed to practice law in the States of New York, New Jersey and Florida and is waiting to be admitted to the States of CT, UT, VA, PA and TX.  
Grant has been practicing law and specifically Merchant Cash Advance Debt Relief law for more than 18 years. In fact, Grant was one of the first attorneys in the United States to represent merchants in lawsuits involving predatory loans and Merchant Cash Advances.
Grant was born, raised and attended school in Johannesburg, South Africa. His parents and siblings still reside in South Africa. After high school, Phillips moved to England in the United Kingdom to attend university. In 1997 Grant moved to New York City, landing in JFK airport armed with a student visa and $700.00.
Grant went on to study law in New York at Brooklyn Law School, a private school located in downtown Brooklyn, New York on a full scholarship.
Grant graduated from law school with honors and was the recipient of multiple graduation awards, including obtaining the highest grade in his graduating class in both Bankruptcy and Debtor & Creditor Law.
Grant Phillips Law, PLLC was formed in 2003 in both New York and Florida, with a devoted and simple mission; to provide cutting edge and laser focused legal representation to debtors and merchants dealing with Merchant Cash Advance debt across the United States, with an obsessive like emphasis on constant client communication, superlative customer care, affordability and bringing clients real tangible value. 20+ years later and these tenants remain the founding pillars of Grant Phillips Law.
Grant is a big proponent of regulating commercial lending practices and sits on several committees seeking to regulate Merchant Cash Advances and instill laws governing the MCA industry as a whole. Grant has written, been published and quoted on multiple occasions in national journals and newspapers on the subject of the law and Merchant Cash Advances. He has been also been interviewed by some of the leading business channels in the United States on the topic of Merchant Cash Advances and the law. Grant has also written draft laws for multiple Senate committees governing commercial lending and predatory lending practices.
Grant understands the pressure, sleepless nights, anxiety and stress involved in holding MCA debt and will do whatever is within his power and the law to reduce and ultimately eliminate these stressors.
In the past, Grant worked for one of the largest and most prestigious law firms in New York City, as well as an In-House attorney for two publicly traded companies, including the largest private SBA lender in the United States as well as for Bank of America in its derivative and commercial lending divisions.
Grant is well known for his articles on predatory lending, Merchant Cash Advance debt, and his law firm is dedicated to the representation of Merchants and businesses with MCA debt, exclusively. Grant is not only a leading voice and authority on Merchant Cash Advance law but also a compassionate and caring advocate for all his clients, big or small.
Grant still makes a point of meeting with every new client and is regarded as a champion of care and compassion for clients facing MCA debt. This can be seen in the manner in which Phillips conducts an MCA debt consultation. Grant does not place a time limitation on an initial consultation and is always available to speak with a client or prospective client. Grant is adamant about providing bespoke and novel legal solutions for each MCA debt client that are tailor made to meet the specific facts of the merchants case.
Grant stands shoulder to shoulder with his merchant clients and each case is handled on its own merits, with Phillips seeking to provide multiple legal solutions to dealing with, settling or litigating Merchant Cash Advances and bringing MCA debt relief to his clients. Grant understands the pressure, sleepless nights, anxiety and stress involved in holding MCA debt and will do whatever is within his power and the law to reduce and ultimately eliminate these stressors.
Grant and his law firm have negotiated thousands of MCA settlements and when appropriate and necessary litigated hundreds of lawsuits that defend and shield merchant guarantors and businesses from MCA funders and their collection attorneys.
Grant employs a logical and simple approach to dealing with MCA debt, this incorporates negotiation, litigation or a hybrid of both. Grant is well respected as a Merchant Cash Advance defense attorney and known for a no nonsense approach. Phillips is an outspoken advocate on the necessity to regulate the Merchant Cash Advance industry and over the years has employed several proprietary legal strategies to force settlement on behalf of his Merchant Cash Advance clients.  
Grant lives on Long Island, New York with his wife and three sons and when not working or in court, he can usually be found playing ball with his boys, on a golf driving range or attending and speaking at events seeking to regulate Merchant Cash Advances. Grant sits on the boards of multiple non-profit organizations and regularly provides pro-bono services to indigent clients. 
Phillips is an avid reader, especially biographies. In 2006 Grant authored his very own fictional book that involved spies, espionage and secret organizations.
If you are seeking assistance with your Merchant Cash Advance debt, don't hesitate to contact one of the leading MCA debt defense attorneys in America today, by email at [email protected] or by phone at (516) 670-5165.