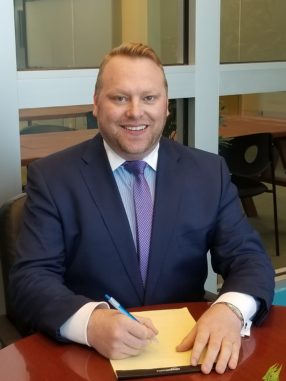 About Merchant Cash Advance Defense Law Firm:  Grant Phillips Law, PLLC.
Located on Long Island in New York City, the merchant cash advance debt relief law firm of Grant Phillips law, PLLC is a highly specialized law firm, dedicated entirely to the defense of merchants and businesses dealing with Merchant Cash Advance debt.
The law firm of Grant Phillips Law do not practice in any other area of the law and is 100% devoted to the defense of businesses and guarantors facing hardship with their Merchant Cash Advance debt and to protecting merchants and businesses from litigious funders, their collection attorneys, MCA fraud and other predatory lending instruments.
More specifically, the law firm specializes exclusively in defending merchants against Merchant Cash Advance funder lawsuits, the filing of UCC liens, holds on bank accounts or payment processors and when necessary will litigate against the Merchant Cash Advance funders for fraud and for treating the MCA as a traditional loan and therefore subject to State Usury Caps.
                The law firm of Grant Phillips Law has settled or litigated thousands of MCA cases in both New York and Florida and represents merchant clients from all 50 States and from every possible industry. From non-profits, early childhood care, nursing homes and truckers to retailors, contractors, farmers and more, the firm has represented clients from every walk of life and type of business.
                In fact, Grant Phillips Law, PLLC, was one of the first law firms to litigate against predatory lender scams and Merchant Cash Advance fraud.
                With licenses to practice in New York, New Jersey and Florida, the law firm of Grant Phillips Law is both specialized and skilled at representing merchants facing MCA debt across the United States. The firm is also awaiting its admission into the States of CT, TX, VA, PA and MD respectively.
Grant Phillips Law will fight for you, preserve your legal rights and keep you and your business out of bankruptcy.
Whether you are facing a lawsuit for defaulting on your MCA, or if you have had a UCC lien filed against you, your business or with your clients, or had any of your bank accounts frozen or on hold, whether there is money on hold or not, Grant Phillips Law is qualified, experienced and successful at settling or litigating such cases. If it has anything to do with Merchant Cash Advance scams or fraud, Grant Phillips Law has seen it and dealt with it.
                At Grant Phillips Law you are not just another client or a number. The law firm provides thorough and comprehensive free consultations without time limitations to each and every prospective client with tailor made legal solutions geared specifically to your case and its facts.
                The firm prides itself in listening to our clients first and then addressing all issues head on. The law firm is a leading authority on Merchant Cash Advance Law and regularly employs unique and innovative legal solutions to reach a positive outcome for its merchant clients. Grant Phillips Law prides itself on bringing real and tangible value to every new client it represents.
                If you have an MCA and cannot afford to continue with daily or weekly ACH payments, or just need some time to breath and get back on your feetyou're require the lowering of your daily or weekly payments, or seeking representation to obtain a full and final settlement (i.e. paying a fixed amount on a monthly basis, with a reduction if possible in the principal) and that is free of legal fees, interest or costs,) don't hesitate to contact us for your free and comprehensive consultation.
                There are always solutions available to dealing with merchant cash advance debt, especially when it comes to MCA scams and fraud, UCC liens, bank holds or liens on payment processors. It's never too late to seek a legal solution and even if you have a judgment filed against you, the law firm of Grant Phillips will assist you in saving your business, WITHOUT filing for bankruptcy.
                All consultations are free and incorporate the Attorney-Client Privilege and are strictly confidential, irrespective of whether you retain the law firm or not.